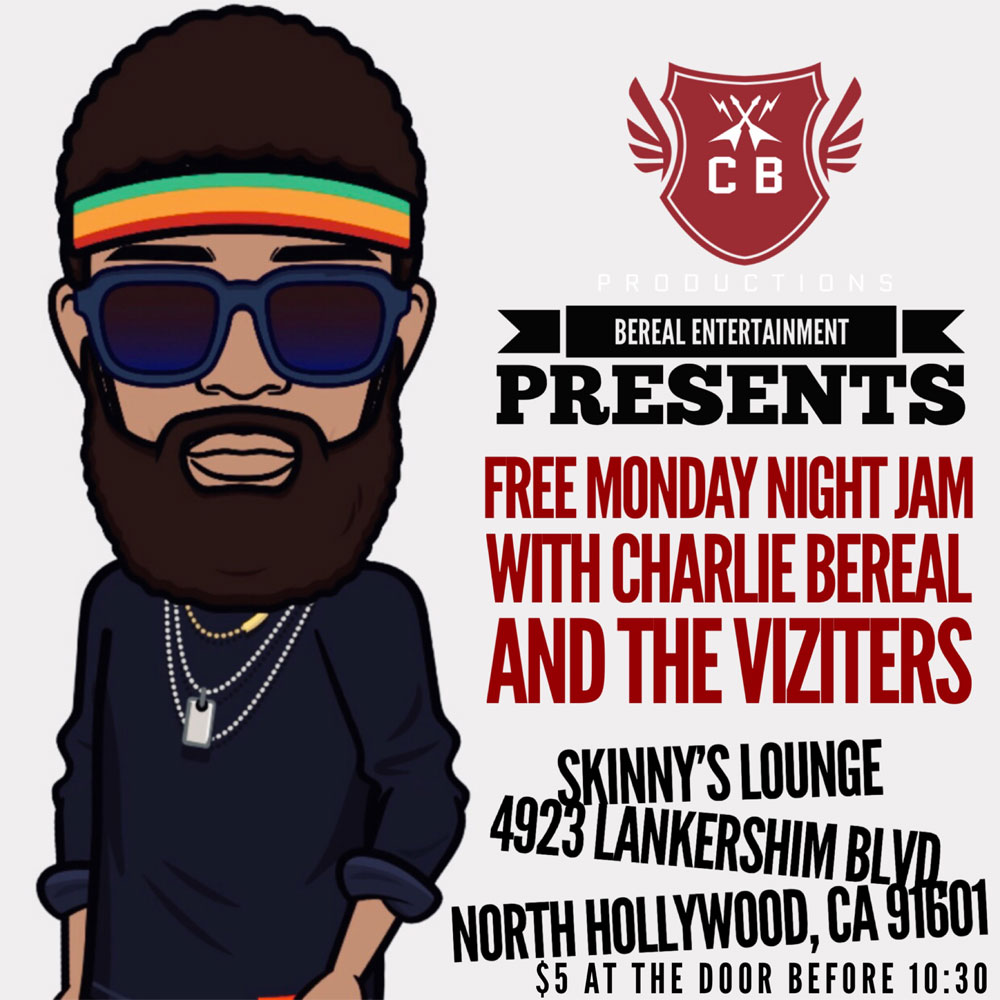 Free Monday Night Jam With Charlie Bereal & The Viziters
Skinny's Lounge

11/19/2018

Monday, 7PM to 2AM
Free Monday Night Jam With Charlie Bereal & The Viziters
4923 Lankershim Blvd North Hollywood, CA 91601
Monday, 7PM to 2AM
11/19/2018
Free Monday Night Jam With Charlie Bereal & The Viziters
4923 Lankershim Blvd North Hollywood, CA 91601
Monday, 7PM to 2AM
11/19/2018
PRINT
Charlie Bereal is a Platinum selling producer, musician, and singer/song writer Charlie taught himself to play the guitar at 9 years old. He has gone on to become one of the most sought after touring guitar players in the entertainment industry.

Some of his recent work was with Brandy, Jamie Fox, 50 Cent and Lil Wayne who have come to depend on his skills to enhance their live shows. Charlie has fluent abilities in multiple genres which include: Hip- hop, R&B, R&B Soul, Alternative, Gospel, Pop, Urban Adult Contemporary, Soul, Neo-Soul, Rock, but the truth is that Charlie can do it all.

What sets Charlie apart from other musicians is that he does not merely play an instrument, Charlie is an instrument! As speaking is to the common man, so is music to Charlie Bereal; it is not something he does, music is who he is.